On the day Instacart held its initial public offering in September, the company's market value was just a quarter of the $39 billion price tag investors had put on it in March 2021, when it was a privately held startup. Still, Sequoia Capital, which first invested in the company in 2013, held a stake worth more than $1 billion at the time of the IPO.
Not all the investors were as fortunate.
Several large firms could see big losses from their bets on the company, including Fidelity Investments and T. Rowe Price, which put money into the startup near its highs. All those companies invested when Instacart was worth $13 billion or more, according to PitchBook data, meaning those bets had lost at least one-third of their value by the time of the IPO. Instacart debuted with a market capitalization of about $10 billion, then slipped significantly in subsequent trading days.
Three IPOs in late September—Instacart, Arm Holdings Plc and Klaviyo Inc.—represented an end to the driest stretch of public offerings in 32 years. Many observers now expect more startups to head to the public markets this year and even more in 2024 if the market continues to recover after big losses in 2022. Investors will be especially eager for giants such as Stripe Inc., one of the largest startups in the US by valuation, to make their long-awaited debut.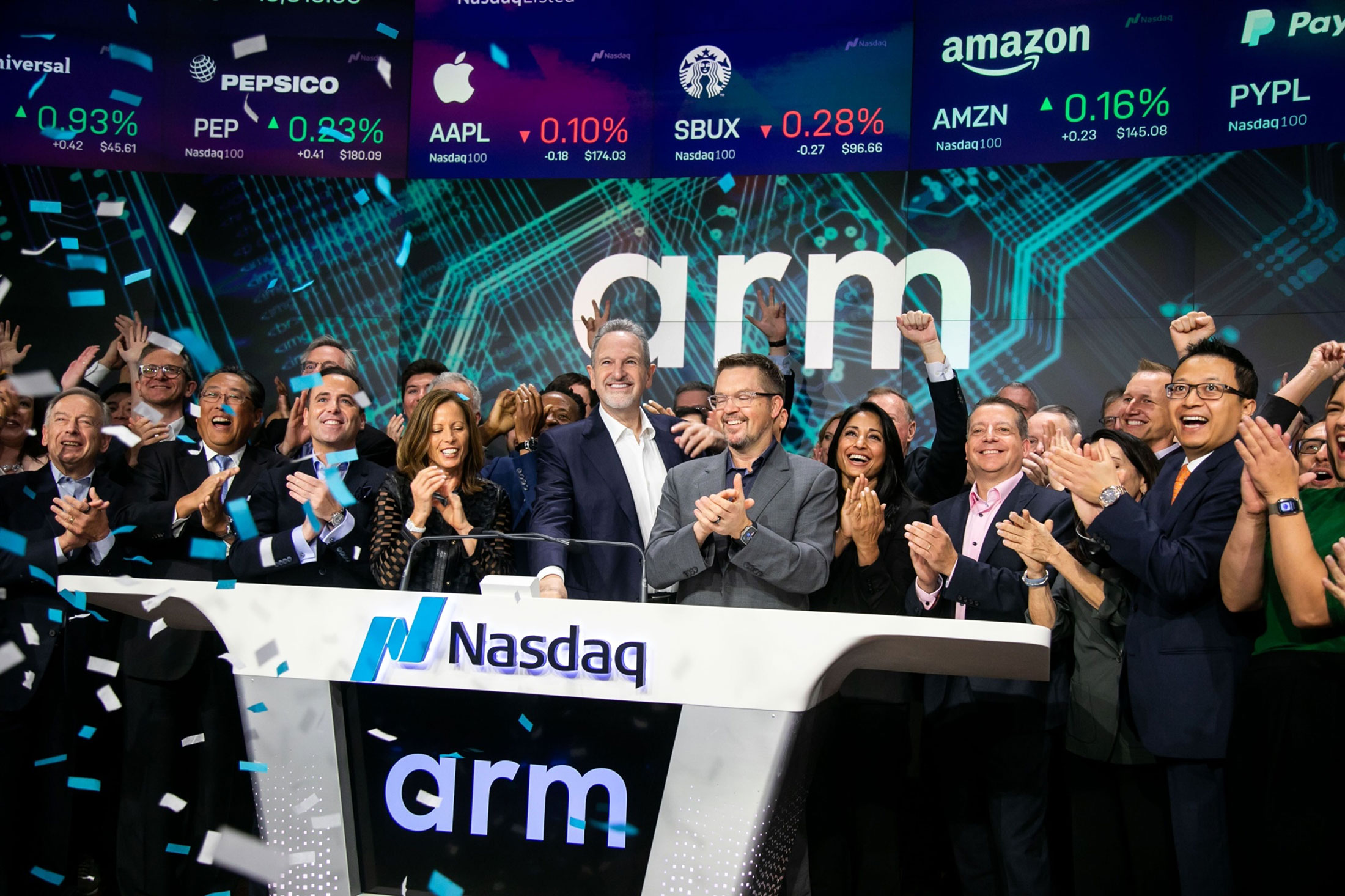 The traditional finish line for venture capitalists is a massive IPO. As market debuts become more common again, the deals will indeed be fantastically lucrative for investors who made early bets on startups that grew to billion-dollar organizations. But the public offerings of companies with fluctuating private market valuations, such as Stripe, Klarna Bank AB and Ramp, could disappoint some key backers. The firms that made their bets on mature companies whose valuations were soaring during the recent startup boom are in the most precarious position.
Nontraditional startup investors such as mutual funds, hedge funds and sovereign wealth funds also been pouring money into startups. "During the investing exuberance of the Covid era, when the markets were seemingly uncapped, the two skills began to be seen as interchangeable," says Index Ventures partner Nina Achadjian, referring to early- and late-stage investing. She predicts that tumbling valuations will lead firms to return to specializing in companies at specific stages of development.
In 2021 the top 10% of late-stage startups were worth $767 million or more, according to PitchBook. By the middle of this year that threshold sank to $332 million. The terms of funding deals, too, were unfavorable to VCs during the market highs. Late-stage investors were so eager to get into deals that they regularly dropped traditional provisions to protect themselves, such as requirements that companies make up the difference if their IPO valuations drop below those of the last private funding round.
These problems will all become freshly relevant as the IPO market gradually reopens. Stripe, like Instacart, also has a lower valuation now than it once did. Investors including Coatue, Fidelity, Silver Lake and the Irish Treasury's Ireland Strategic Investment Fund invested in the company for the first time in 2021, when it was valued at $95 billion, according to PitchBook data. In a funding round in March of this year, the company cut its valuation to just $50 billion. In an emailed statement, ISIF said it was a "committed long-term investor in Stripe." Other investors in that round either declined to comment or didn't respond to queries.
Another large startup expected to go public when the appetite for financial listings improves is the payments service company Klarna. In a funding round in 2020, new investors including Singapore's GIC, Silver Lake and TCV gave Klarna a valuation of about $10 billion. The following March the company raised $1 billion at a $31 billion valuation, then $639 million more in June, at a $45.6 billion valuation in a round led by SoftBank. However, in a funding round last year, its valuation fell to just $6.7 billion—meaning those investors would take steep losses if the startup were to go public at that price. The investors did not comment on the valuation decline.
Financial technology company Ramp could also pose a problem for late-stage investors. Last year the software startup raised $198 million at a valuation of $8.1 billion, with new investors including General Catalyst and Microsoft Corp. Chief Executive Officer Satya Nadella, according to PitchBook. All those investors lost out, at least on paper, when the company announced its latest investment round of $300 million at a $5.8 billion valuation, a drop of $2.3 billion. A spokesman for Nadella declined to comment.
Some early-stage venture firms are likely to celebrate the downturn in late-stage investing and what it means for competition in the startup investing world. For years longtime VCs have fretted about nontraditional investors rushing into Silicon Valley, driving up startup valuations and edging out VCs on their own turf.
Yet even many veteran VCs are getting burned. The promised returns and lengthy IPO delays during the pandemic enticed many firms, including Sequoia, to make later-stage bets themselves. At Sequoia, the late-stage fund that provided the bulk of the firm's $50 million Instacart investment in March 2021 is likely to show losses on that bet. (The firm did well anyway, because it invested $300 million in Instacart overall, most of it years earlier.)
Now that valuations have stabilized at less heady levels, have investors learned their lesson? Hard to say. In an ideal world, companies would list or find an acquirer once they have revenue in the hundreds of millions of dollars and can demonstrate steady growth. That would remove the complications that come with ownership by dozens of entities, all with different expectations, not to mention the fear of missing out that pushes private-market prices higher.
Even if disappointing listing prices drive firms to be more prudent, it's not clear the habits will stick. "All you need is another boom and amnesia will set in, and the mistakes get repeated again," says Aswath Damodaran, a professor at New York University's Stern School of Business. "I am not sure it is a bad thing, to be honest. It is part and parcel of having a financial market."