NFTs first crossed Daniel Maegaard's radar in 2018. He started investing in the tokens in 2019 and by 2021 held hundreds of them, ultimately ranking among the world's best-known and influential NFT collectors. Under the pseudonym Seedphrase, he accumulated millions of dollars' worth of the crypto tokens and famously sold one for a cool $4.45 million in 2022.
But over the last few months, Maegaard has been downsizing his collection while a critical part of the market has, in his words, "completely tanked."
Nonfungible tokens, most popularly associated with the digital artwork and other collectibles recorded on crypto blockchains, have lost most of their value after once capturing the imagination of crypto enthusiasts as the next big thing. The hype and FOMO, or "fear of missing out," around NFTs has faded since their all-time peak in January 2022, leaving beaten-down buyers and sellers struggling to find long-term value in the speculative assets.
Monthly trading volume for NFTs plummeted 81% between January 2022 and July 2023, data from DappRadar shows. Over the same period, monthly NFT sales figures have dropped 61%, per DappRadar. And floor prices for blue-chip NFTs like Bored Ape Yacht Club and CryptoPunks are at more than two-year lows, according to industry data tracker NFT Price Floor.
"When you look at the charts, everything is down," said Lorenzo Melendez, president at NFT project Pudgy Penguins — named for its digital art featuring cartoonish, cutesy versions of the flightless birds. "You are seeing just a lot of capitulation, 'We don't know what to do or where to go'."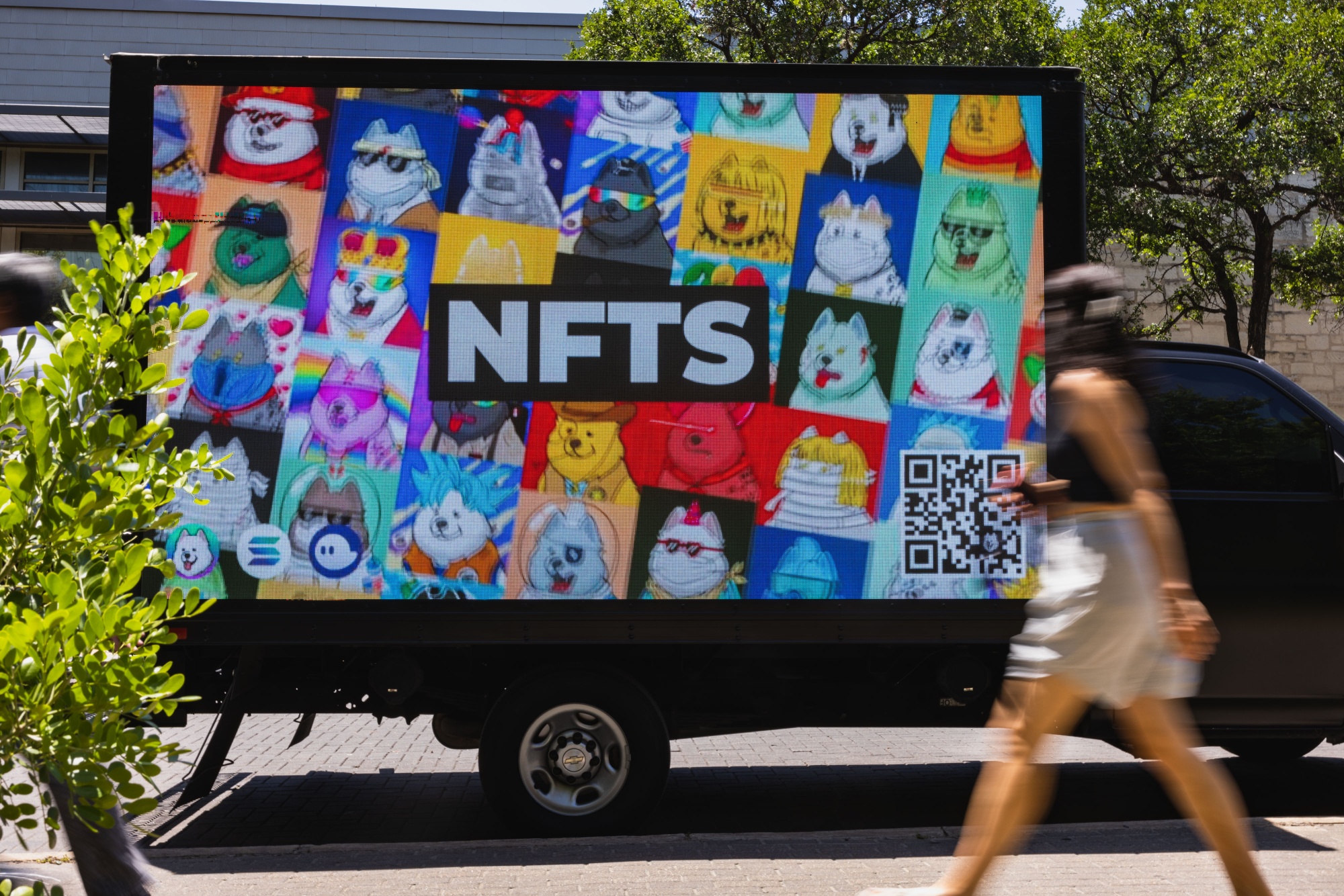 NFTs, along with the rest of crypto, had a painful comeuppance last year as a cascade of high-profile collapses and scandals soured investors on a digital-asset market already pinched by rising interest rates. But even as the broader crypto market has stabilized somewhat this year, NFTs have failed to find their footing.
Investors aren't the only ones suffering. NFT marketplace Recur, which is backed by billionaire Steve Cohen and known for its Hello Kitty NFT partnership, said it's winding down due to "unforeseen challenges and shifts in the business landscape." Mark Cuban- and Joe Lubin-backed NFT social-media platform Nifty's, which partnered with Warner Bros. on Looney Tunes-themed NFTs before changing strategy, also said it's closing shop, citing investment opportunities that "didn't pan out." Surviving platforms and projects aren't faring well either: Leading NFT marketplace Blur has seen its sales volume — measured in Ether — drop 96% between a late June peak and early August, data from Dune Analytics shows.
The creators behind the digital art have also become concerned after NFT marketplace OpenSea decided to make royalties paid on secondary sales of their work optional, rather than mandatory, last month. "There's a lot of desperation in certain aspects of this space," said Melendez.
Adding to the pain is fear over a potential regulatory crackdown. On Monday, the US Securities and Exchange Commission took its first enforcement action on NFTs, alleging that the tokens offered by a Los Angeles-based business were really unregistered securities.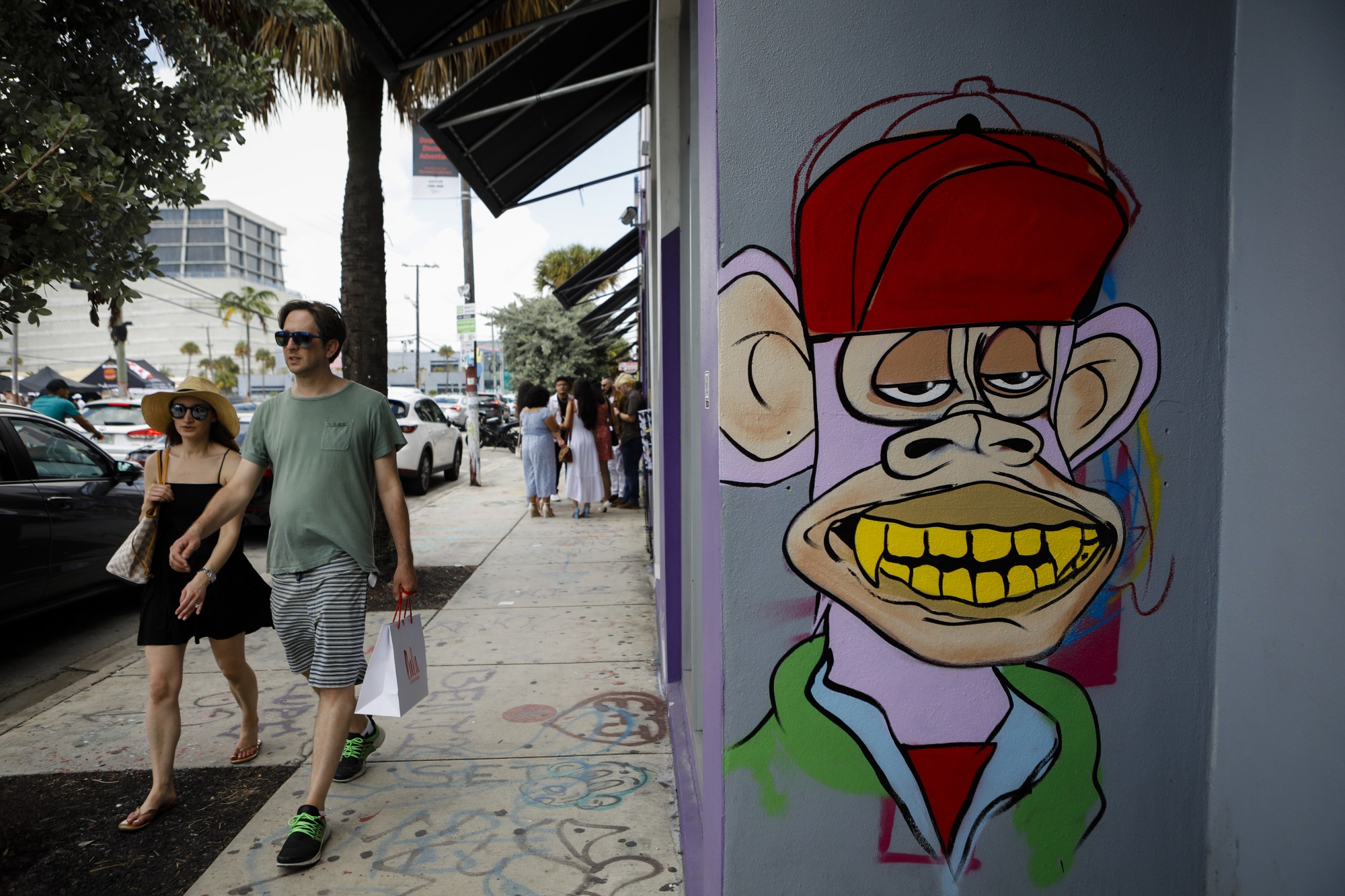 While NFTs have been around for almost a decade, they only really took off in 2017 when Dapper Labs debuted its CryptoKitties game showcasing tradable googly-eyed cats. It became so popular it clogged up the Ethereum network. A few years later, Bored Ape Yacht Club — an NFT collection of cartoonish monkeys — burst on to the scene, becoming a cultural sensation and inspiring real-world, hard-to-get-into parties with performances by the likes of The Strokes and Chris Rock. Other celebrities also piled into the space, including Madonna, Paris Hilton and Justin Bieber. Some collectors became overnight millionaires as the value of their art soared.
By early 2022, the hype had reached a zenith.
But since then, the market has reversed course on practically every measure. Investor sentiment has fizzled, with collectors filing lawsuits against NFT creators and sellers after seeing the value of their art nosedive. Traders are also moving on, often back into cryptocurrencies: Bitcoin's price has rallied ome 60% this year.
Even industry heavyweight Yuga Labs — which developed Bored Ape and acquired CryptoPunks — "faces a significant challenge," said Sara Gherghelas, an analyst at DappRadar. That's because it may miss out on "substantial revenue" each month due to OpenSea's new royalties policy. Yuga recently announced it's winding down support for OpenSea, which in turn could impact OpenSea's volumes, added Nicolas Lallement, co-founder of NFT Price Floor. Yuga declined to comment beyond its recent post.
"We are probably in the worst moment since the start of the NFT mania," said Lallement.
In particular, Lallement points to the "systemic crisis" in profile picture nonfungible tokens, or PFPs, which enthusiasts would share on their social media pages, including on X (formerly known as Twitter).
"Unfortunately the PFP market has completely tanked to the point where I only feel comfortable holding CryptoPunks," said Maegaard, referring to the colorful cast of digital characters, commonly depicted wearing hats or smoking. "Everything else has been sold."
"CryptoPunks is the only great PFP collection that is holding better, at least in ETH terms," said Lallement. "So, what we are seeing is a flight to safety." He also predicts that some collectors may simply exit the market.
The latest stretch of the overall decline also has a lot to do with the slump in price of NFT marketplace Blur's native token, which incentivizes activity on the platform. The token has dropped 32% to 21 cents over the last 30 days as of Thursday in New York, according to CoinMarketCap.
"With the advent of Blur, NFTs were utterly financialized," explained Lallement. "We somehow shifted from a collector-driven market with a lot of emphasis on attributes, rarity and emerging properties of the items of each collection, to a trader-driven market, where floor items, incentivized bids, lending and inventory in general were the key elements."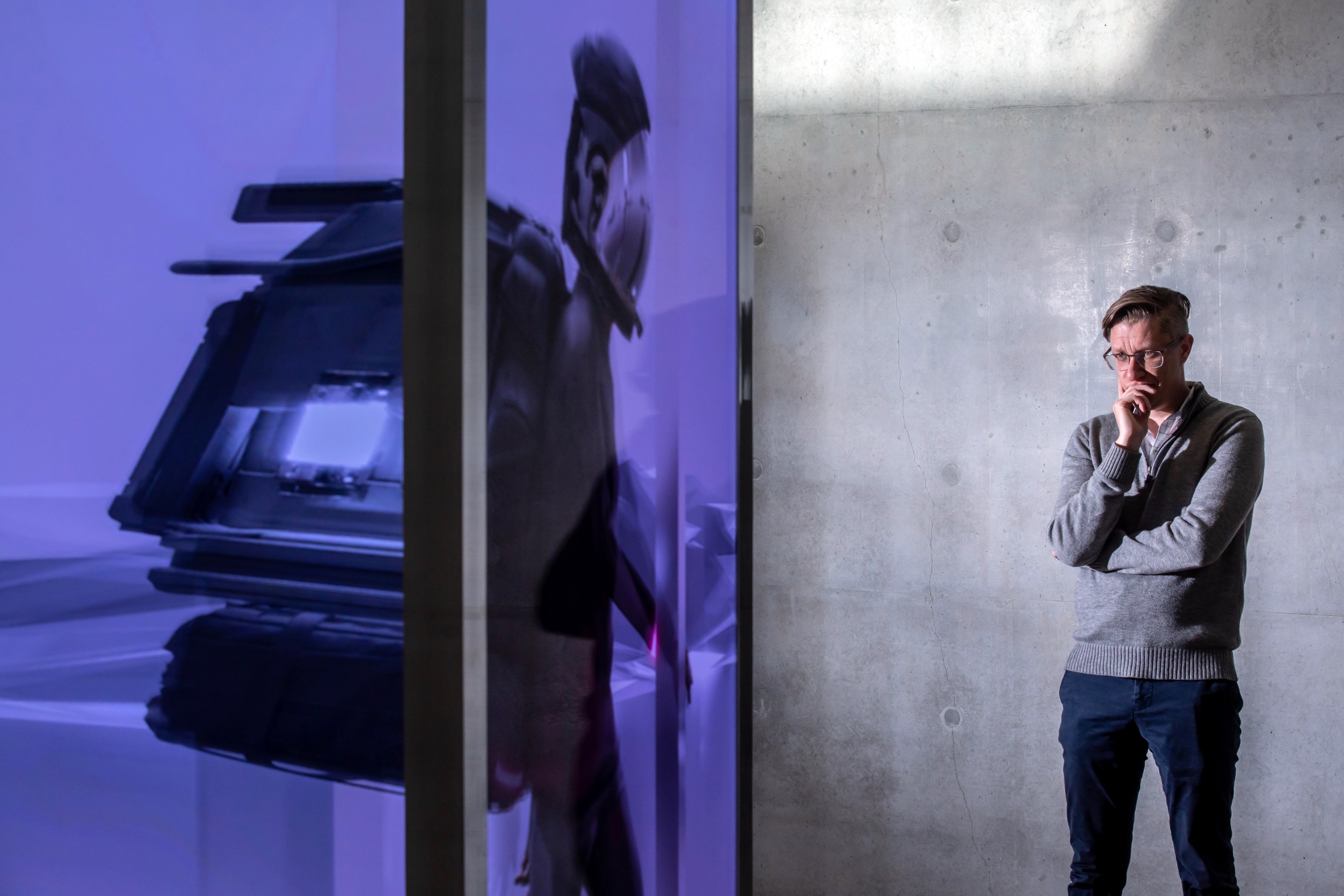 Even the term "NFT" is falling out of favor.
Auction house Sotheby's — which in 2021 promoted "A Curated NFT sale" — now refers to NFTs as "digital art" or "generative art," stuffing them into a genre that's been around for years. NFT project Pudgy Penguins calls its wares "digital collectibles."
"We haven't banned the word NFT, but we like to refer to it as a digital collectible because it's more approachable," said Melendez. "The word NFT has a lot of connotations for scams that happened very early on," he added. Scammers have tried every trick in the book, like stealing NFTs out of users' wallets via phishing as well as selling fake NFTs — unauthorized digital copies of real ones.
Still holding its value, however, is artwork from famous creators. Sotheby's sold a piece from the Grails collection for around $6.2 million in June, according to head of digital art and NFTs Michael Bouhanna, while Christie's is seeing demand for creations by Canadian artist Mad Dog Jones, said Nicole Sales Giles, who is vice president and director of digital art sales.
At the opposite end of the spectrum, low-value NFTs used in games are also in demand. NFTs on the Coinbase-incubated blockchain, Base, go for an average of $9 each, according to DappRadar. "I'm mostly investing in gaming NFTs and generative art," said Maegaard.
As for the rest of the market, the pain is far from over.
"I think we have one very tough bottoming out left to go," said Melendez. "I don't think we are quite there yet."