Money managers have more than quadrupled bearish bets on US oil in the past month as demand angst returns to markets.
Short-only positions rose by more than 20,000 contracts to 95,756 in the week ended Nov. 7, according to Commodity Futures Trading Commission data. Shorts are now the highest since July. At the same time, hedge funds slashed wagers on rising prices for the sixth straight week.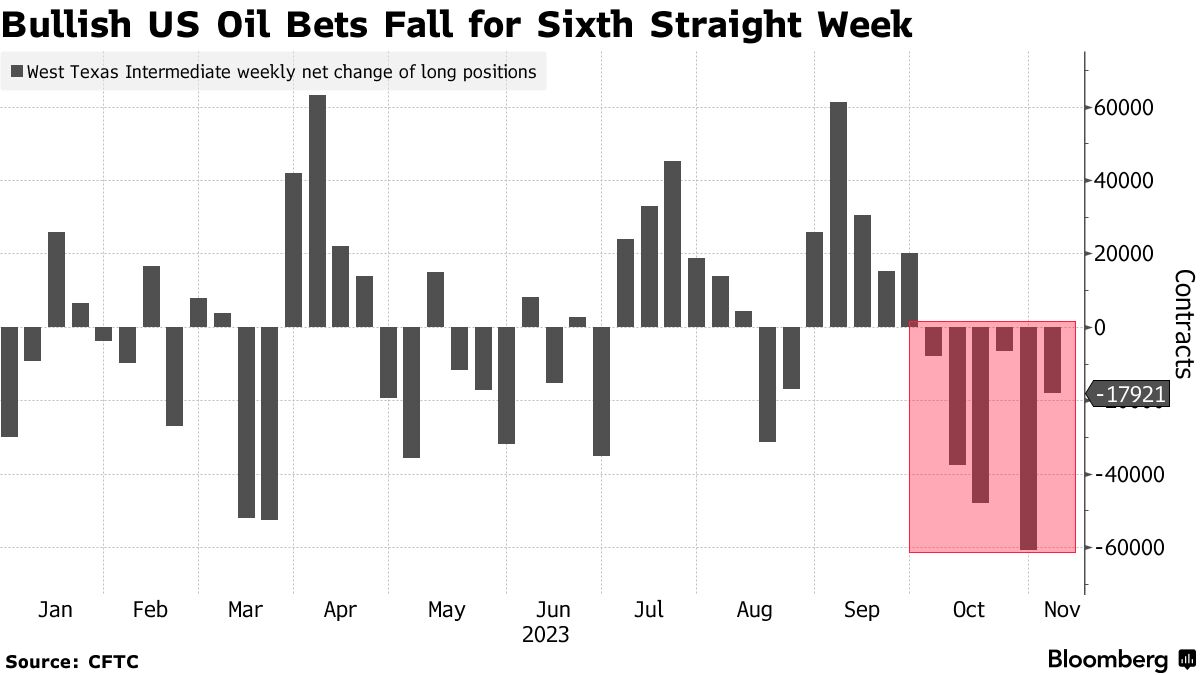 Sentiment has soured in recent weeks as a dimming global demand outlook and rising US supplies erased the risk premium from the Israel-Hamas war. US crude ended last week near July lows, before rebounding slightly Monday.