The Bank of England has put up interest rates 14 times in a row in an attempt to slow rising prices.
In August, the Bank rate, set by the Monetary Policy Committee, went up to 5.25% from 5%.
That means further pain for some homeowners, but is better news for savers.
The theory is that raising interest rates makes it more expensive to borrow money, meaning people have less to spend, reducing demand and inflation.
The Bank has put up rates 14 consecutive times since December 2021 to try to bring inflation closer to its target of 2%.
But, so far, the impact has been limited and is likely to take more time to feed through.
However, that is still almost four times the Bank's 2% target.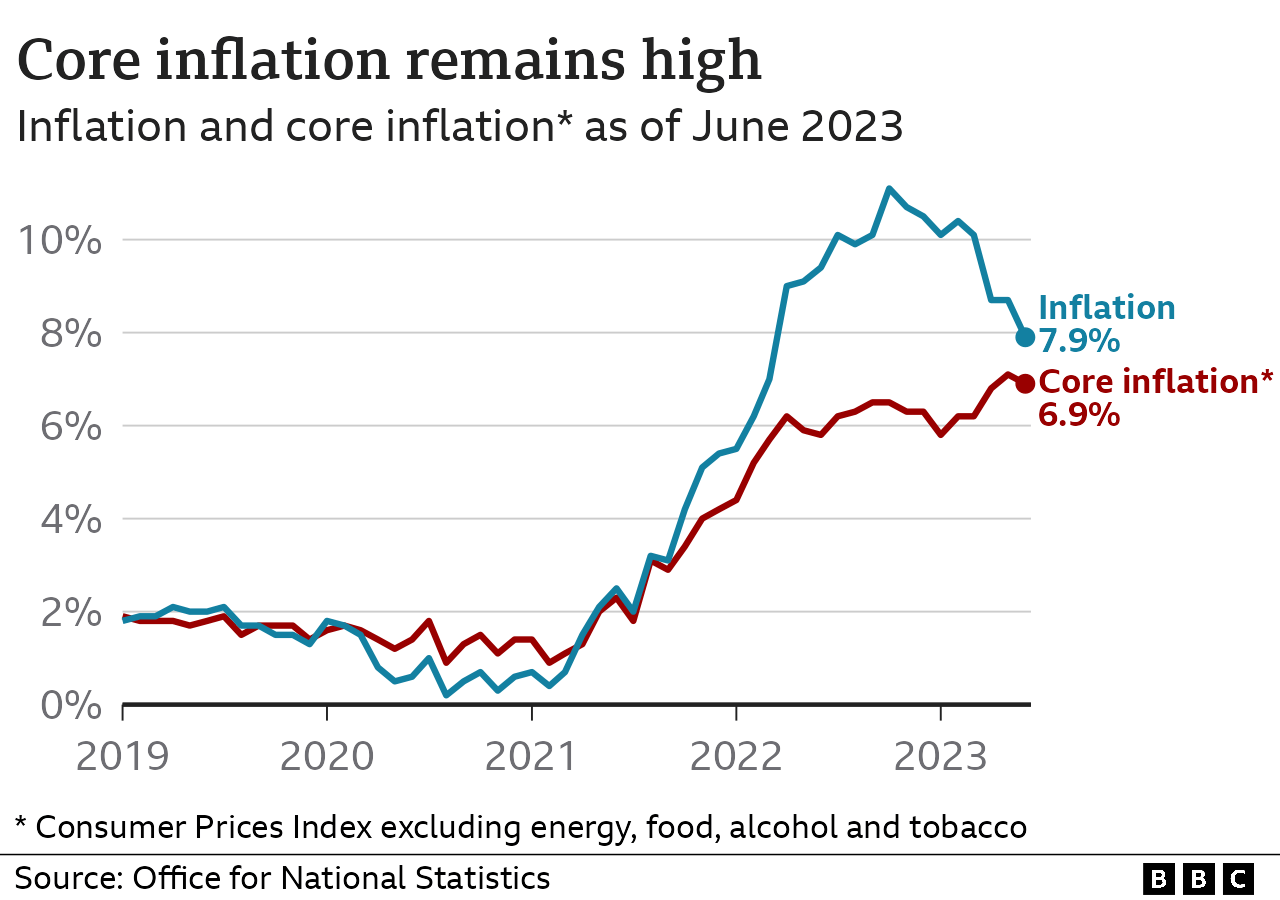 Concerns also remain over the "core inflation" rate – a measure which strips out volatile factors such as food and energy. Although it dipped slightly in June, it is still relatively high.
As a result, there is uncertainty about what will happen in the coming months, although financial markets now think rates won't rise as high as previously thought.
At one point, UK rates were expected to rise above 6%, but now markets expect the peak rate to be below 6%.
The Bank has to balance the risk of damaging the economy, which has shown little sign of growth, with the need to slow price rises.
How do interest rates affect me?
When interest rates rise, more than 1.4 million people on tracker and standard variable rate (SVR) deals usually see an immediate increase in their monthly payments.
The rise from 5% to 5.25% means those on a typical tracker mortgage would pay about £24 more a month. Those on SVR mortgages would face a £15 jump.
Three-quarters of mortgage customers hold fixed-rate deals.
Their monthly payments may not change immediately, but higher interest rates mean housebuyers – or the 1.8 million people expected to remortgage this year – will have to pay a lot more than if they had taken out the same mortgage a year or more ago.
An average two-year fixed deal, which was 2.29% in November 2021, is now well above 6%.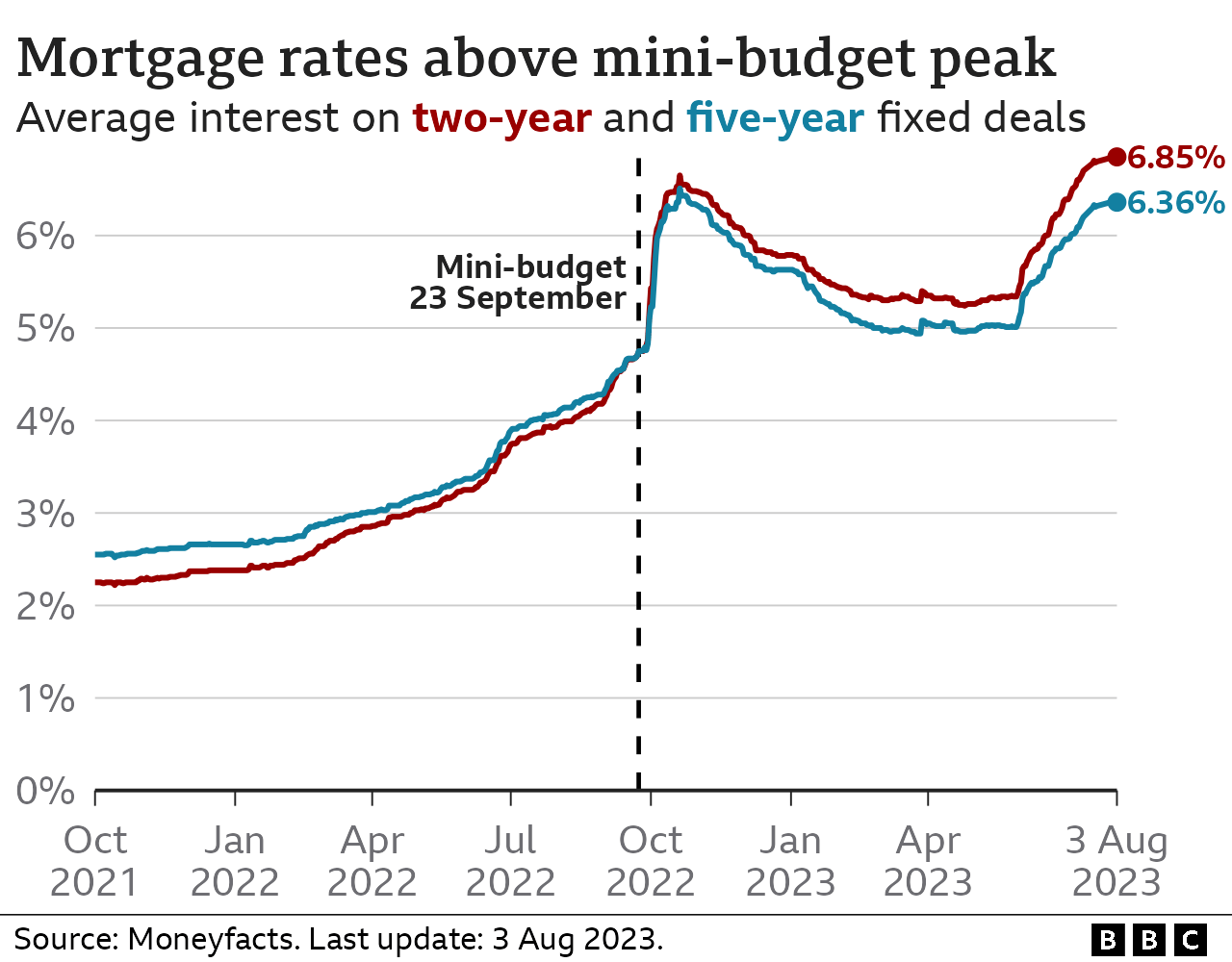 The so-called "mortgage bomb" has become a huge economic and political issue.
As people roll off cheap fixed-rate deals onto products with much higher rates, their monthly repayments can soar by hundreds of pounds.
Bank of England interest rates also influence the amount charged on credit cards, bank loans and car loans.
Lenders could decide to put prices up further, if they expect higher interest rates in the future.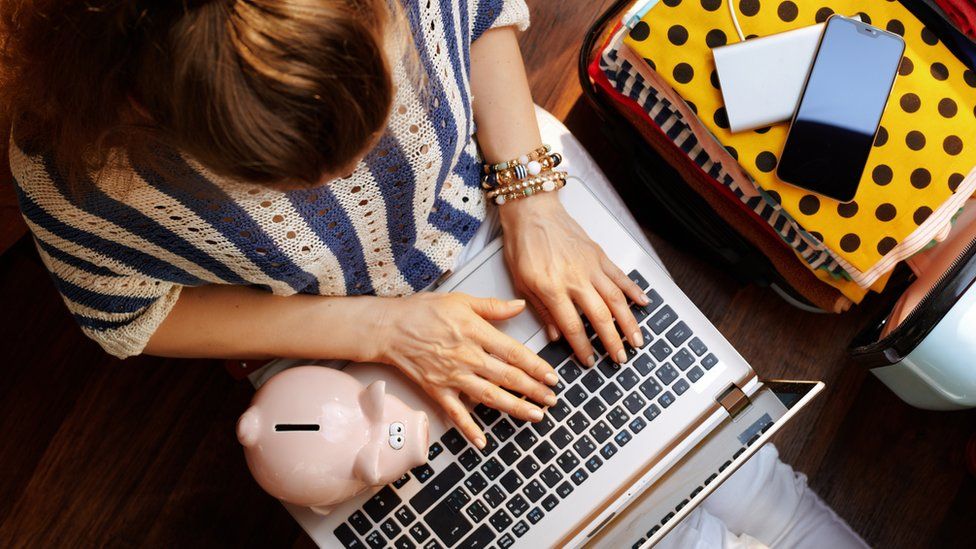 Individual banks and building societies usually pass on interest rate rises to customers.
There are some good deals on the market, so analysts say that customers should shop around, as many will be on accounts paying little or nothing.
Although many saving accounts are paying more, even the best interest rates aren't keeping up with inflation.
This means the value of cash savings – its buying power – is falling in real terms.
Why have prices been going up?
Inflation has gone up worldwide, after Covid restrictions eased and consumers spent more.
Many firms experienced problems getting enough goods to sell. Oil and gas costs were also higher than they had been – a problem made worse by Russia's invasion of Ukraine.
Although many elements of inflation are global, there are also domestic factors at play in the UK, including rising wages.
Are other countries raising their interest rates?
Interest rates have been increasing across the world in recent months.
However, the UK now has the highest rates in the G7 – a group of the world's seven largest so-called "advanced" economies.
That's higher than Canada, France, Germany, Italy, Japan and the US.